Match Reports: click here
Team Manager Required
With George stepping down the club is looking for assistance with the team manager role. If you can help out please contact Disco
Alnwick 49 - 20 Strathmore
Courtesy Disco -
Strathie continued their pre-season campaign yesterday with a trip to Alnwick in North England. With only 15 players able to drive down it was always going to be difficult for the men in black. To make things even harder, what was supposed to be an Alnwick second string was instead packed full of first team players and the home team also had a seemingly endless supply of substitutes. Despite this Strathie took the game to the Northumberland side and it was 10-10 at half time thanks to a try from Stuart Gray and a penalty and conversion from Stewart Ross.
In the second half Strathie scored three tries, firstly one by Colin Bell (beating the last man with an outrageous and trademark dummy) which was a direct and obvious result of the fitness work undertaken by the players over the summer and another by Jamie McLaren, from a move developed during training in the past few weeks. Both excellent examples of how hard work at training pays dividends on the park. I have to confess I have no idea who scored the fourth and final try (and I don't think I'd get away with claiming it!) but the try came from quick ball and playing a very open, wide game; again something that has been worked on at training and will be the way the team looks to play over the season.
Unfortunately the heat and the lack of substitutes began to drain the players in the second half and Alnwick were able to score some good tries of there own and earn themselves a well deserved win. As with last week the attitude and composure of the team, in particular the young players, in defence was heartening with the team refusing to give anything easily and provided a great platform to counter attack.
A special thank you to Mike Bruce and an unnamed large headed forward who came out of retirement (again) when the club needed them and did not look out of place alongside the young whippets.
Preston Lodge 10's
Strathie's first known venture to Preston Lodge RFC for their annual 10's tournament. With several seniors unavailable it was the young guns (last years U18's) who made up the majority of the squad.
The youngsters performed well ably backed up by captain Disco, Fraser, Tim and young Dave Smith. With Dunfermline pulling out with less than 12 hours to go the afternoon was rearranged and saw Strathie KO against East Kilbride RFC, who play in West 1, and after a nail biting 0-0 first half the blacks struck with a fine move to make it 5-0. Confidence was high as they took on the hosts but the young squad was out muscled. 3rd & 4th place play off was against Murrayfield Wanderers who had a huge senior squad with National 1 experience.
It was a sterling performance from the youngsters who acquitted themselves well giving coach Dave Brown plenty to think about for the forthcoming season.
Next up a wee trip to Alnwick who are the most northerly senior club in England
For those of you unaware Strathmore have organised a Corporate Golf Day at Strathmore Golf Course on Sunday 12th August. Games are priced at £40 per person and sponsorship opportunities are available. If you are interested in playing or sponsorship please contact Finlay Doig on 07824708436 or fdoig@aol.com.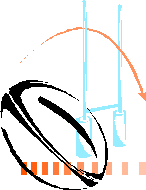 Please see the below email from Murray Duguid regarding the rugby ready day at the club on Saturday 4th August. If you are interested in coaching please let Murray know and fill out the form in the link below.
Please could you all register for our rugby ready on the link below. It will save on paper work on the day. If you cannot manage our Rugby Ready on August the 4th 10am - 12pm, below are other dates for clubs in our area. You must sit this course if you want to coach at any age level, within the club or in schools.
After the course, all coaches are getting a free dinner from the Kirrie Dumplings. Then its registration and Open day, from 1.30pm till 4.30pm
If you cannot manage the course please let me know asap.
Stuart / Yvonne, could you pass on to your contacts please, encase any one else wants to do the course.
Thanks
Murray
Carnoustie 12/8 @ 10am – 12pm
Montrose 11/8 @ 9.30am – 11.30am
Dundee HSFP 4/9 @ 6.30pm – 8.30pm
Blairgowrie 29/8 @ 7pm – 9 pm
http://www.scottishrugby.org/community/index.php?option=com_chronocontact&chronoformname=rugbyready&Itemid=353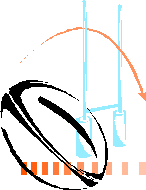 Today was a very positive day for the club with the announcement that we would receive a £40,000 grant from the Cashback for Rugby fund towards the clubhouse extension. Junior and senior players showcased their skills playing touch rugby on the pitch (with junior players often getting the better of their senior counterparts!) while in the club house Shona Robison, Minister for Commonwealth Games and Sport, was shown the facilities and commended the club on it's continued growth; more details in the SRU statement below.
A big thank you to the members, from both junior and senior clubs, who worked so hard in the past week to give the club a spring clean and a face lift and who organised and attended today. In particular a huge thanks has to go to Jason Leslie and Bob Baldie who continue to be the driving forces behind the extension and the club in general.
Some 20 Scottish rugby clubs are to receive a substantial funding boost from the Scottish Government's Cashback for Communities initiative.

A total of £729,000 will be shared among the clubs, the second and final tranche of funding through the scheme, whereby the proceeds from criminal activity are confiscated and then reinvested in the community. The sums revealed today raise the grand total ploughed in to improve rugby club facilities in Scotland through Cashback to £1.25 million, with 31 clubs receiving their share of the welcome windfall.

The announcement was made today (Friday 20 July) by Scotland's Minister for Commonwealth Games and Sport, Shona Robison MSP, during a visit to Strathmore RFC in Forfar.

The RBS Caledonia Division 1 club are to receive £40,000 towards a project to increase changing rooms at their Inchmacoble ground given the growth of their youth and junior sections.

Their youth/junior section has almost doubled in the last two years. Now some 146 youngsters from P4 to under-18 are involved and they also have children playing in the P1-P3 age-groups.

"Strathmore are typical of the clubs who will be supported in this round of awards," said Scottish Rugby's Partnership Projects Manager, Neil Carrie.

"Their members built their original clubhouse in 1953, installed floodlighting on the main pitch in 1971 and in 1977 purchased the whole site from Angus District Council.

"The increased club membership and addition of the youth section saw the club push on and construct a new clubhouse in 2002. The latest increase in the youth section now sees the club needing to expand changing facilities to cater for their growing numbers and their desire to offer the people of Forfar a great environment to have fun and keep fit.

"The Cashback for Rugby Facilities Fund will have seen 31 clubs awarded £1.25 million over the past year to make a range of improvements designed to increase their capacity for young people for training and playing rugby. I would like to thank the Scottish Government for helping us establish this fund, and sportscotland for the support they have provided throughout."

"Awards have been made from Dumfries to Lochaber and from Duns to Aberdeen to provide a host of improvements – from new floodlights to drainage and new changing rooms to new synthetic pitches/training areas, serving many communities including areas of deprivation.

"Clubs are acutely aware that the more attractive and welcoming they can make their facilities then the greater the appeal they will have to young people. Scottish Rugby is grateful both to the clubs and all those who support their determination to be at the heart of their communities."

Minister for Commonwealth Games and Sport, Shona Robison MSP, said: "I am delighted to be here today to recognise Strathmore Rugby Club's tremendous contribution in helping develop a thriving club game in Scotland. The funding that the club will receive will help support with the increase in the numbers of young people interested in playing for the Strathie Sharks.

"The 20 awards announced today will build on the earlier announcement that will see a total of 31 clubs share £1.25 million from funding committed under the Scottish Government's Cashback for Communities programme. It is fitting that money seized from criminals is reinvested in facilities that will offer our young people healthier, more positive life choices."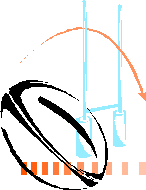 Match Sponsored Lunch Availability
Please contact Janet for all the details of this years lunches as it is a great way to support the club and you're guaranteed a smashing time.
Contact Janet on 07900223513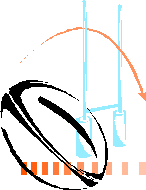 RBS Caledonia Shield 2012/13
Shield Preliminary round to be played by 25 August 2012
Home team first
Orkney v Gordonians
Ellon v Mackie Academy FP
Round 1 to be played by 10 November 2012
Strathmore v Caithness
Winner (Ellon v Mackie) v Highland
St Andrews Uni v Hillfoots
Aberdeenshire v Winner (Orkney v Gordonians)